Step 1
Log into It'sMe247 Online Banking.
Step 2
Hover over the "Member Services" tab from your It'sMe247 Online Banking home screen.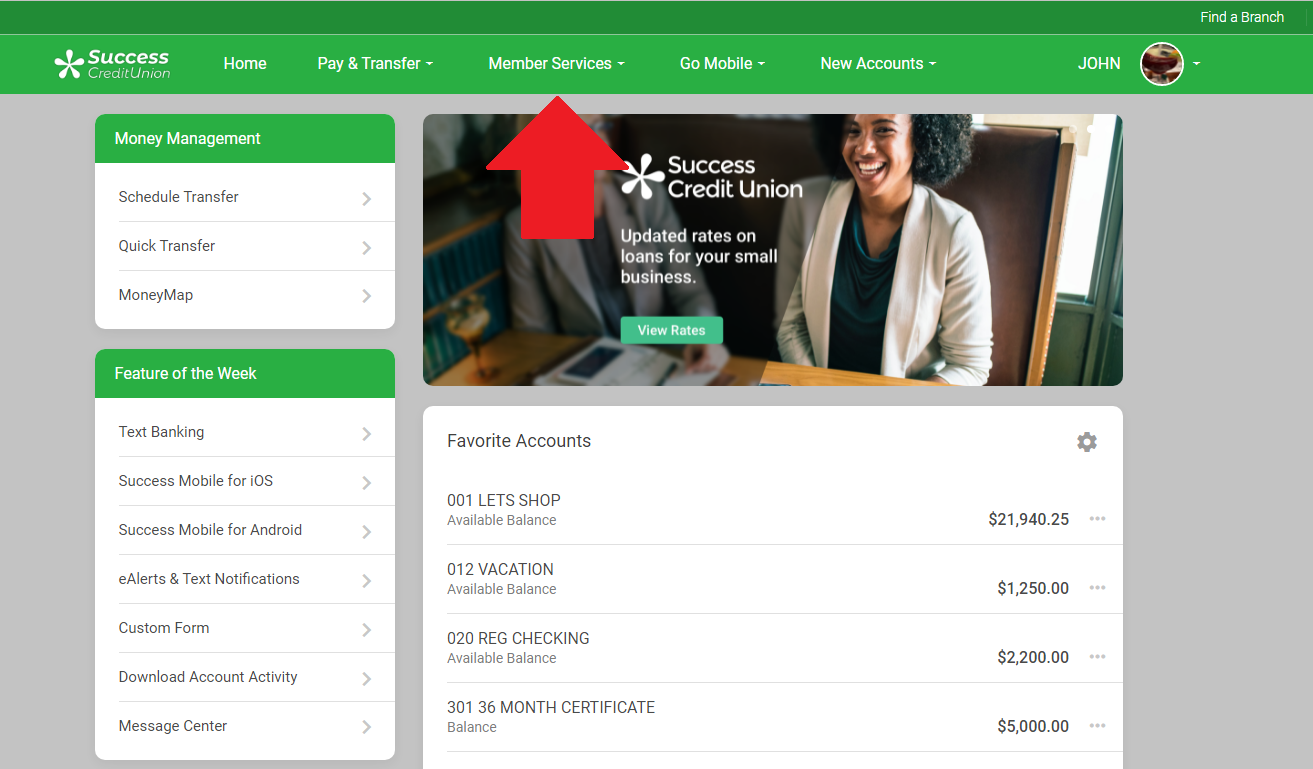 Step 3
Click on "eStatements" under the "Documents" row.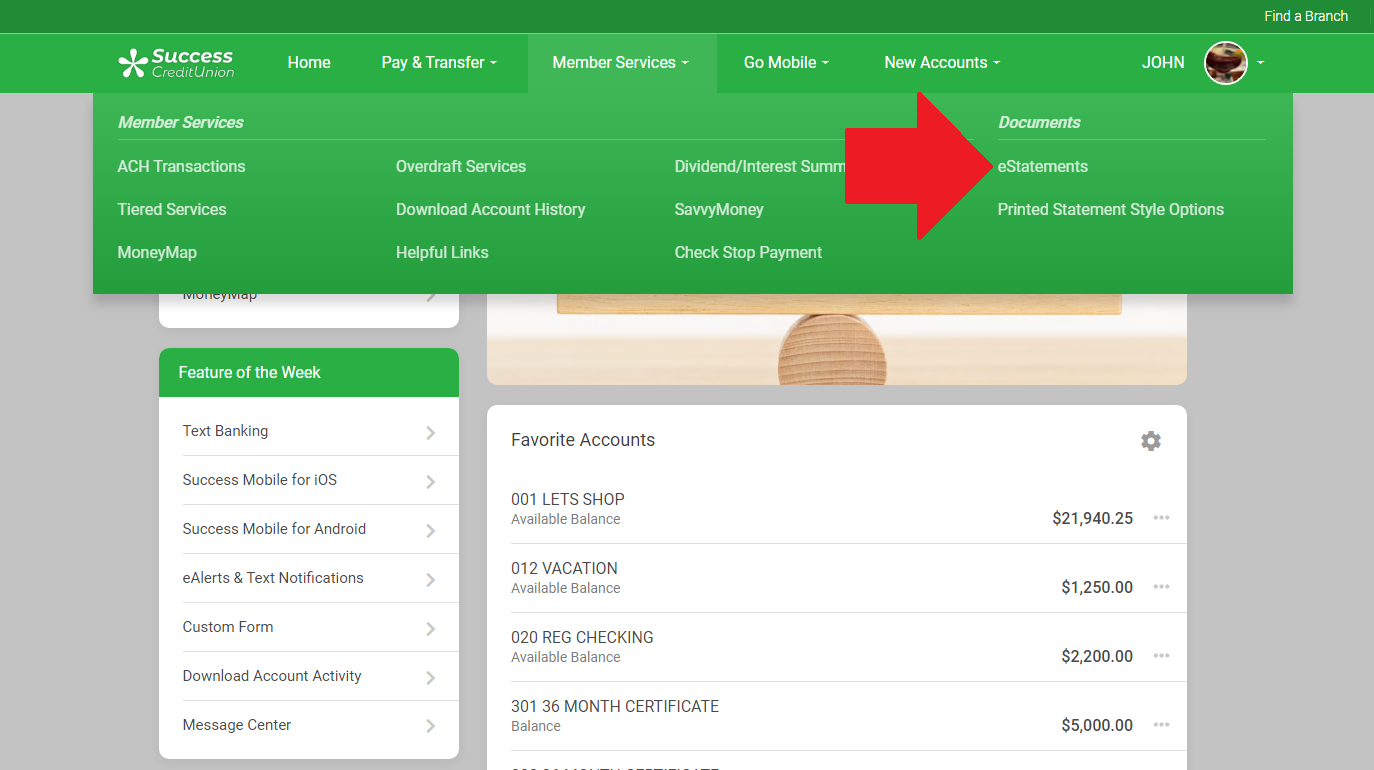 Step 4
Click "Enroll in eStatements".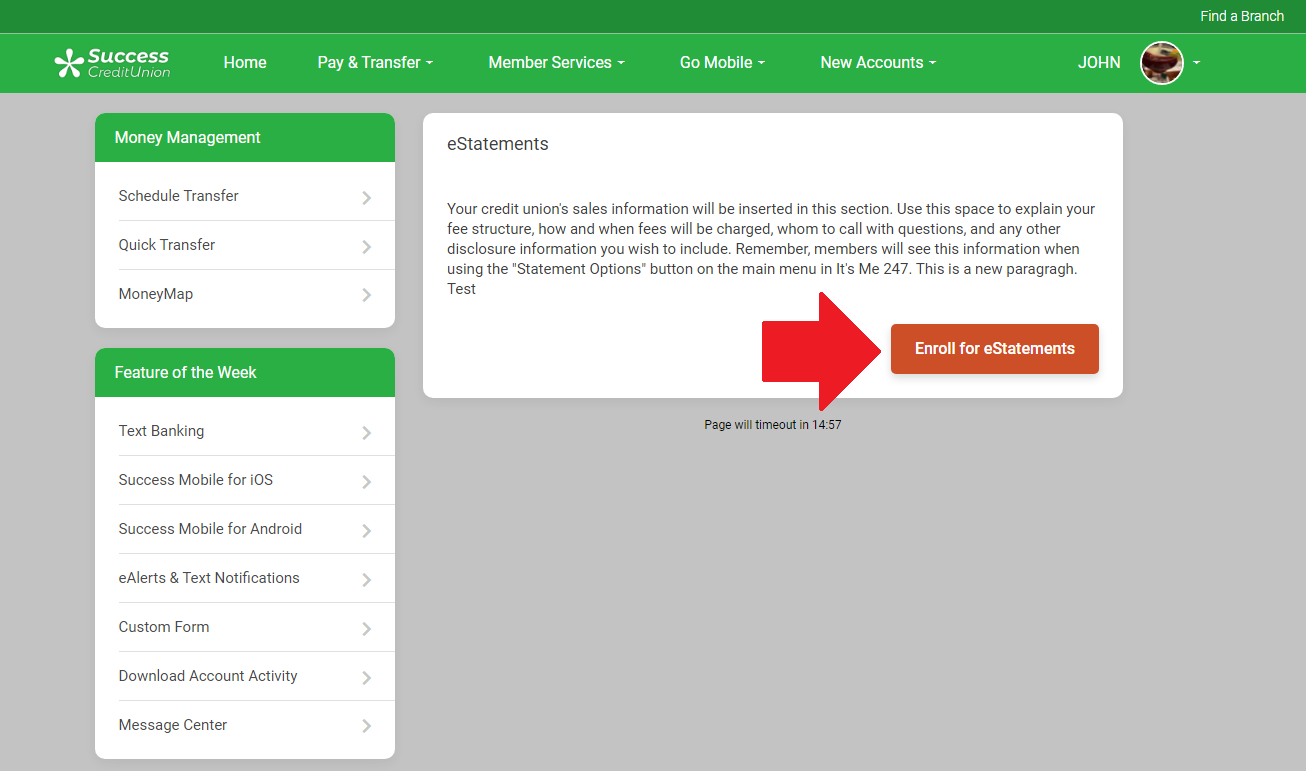 Step 5
Carefully review our eStatements Terms and Conditions. If you're ready to proceed, please check the box to confirm that you have reviewed the Terms and Conditions. Finally, click "Enroll Now".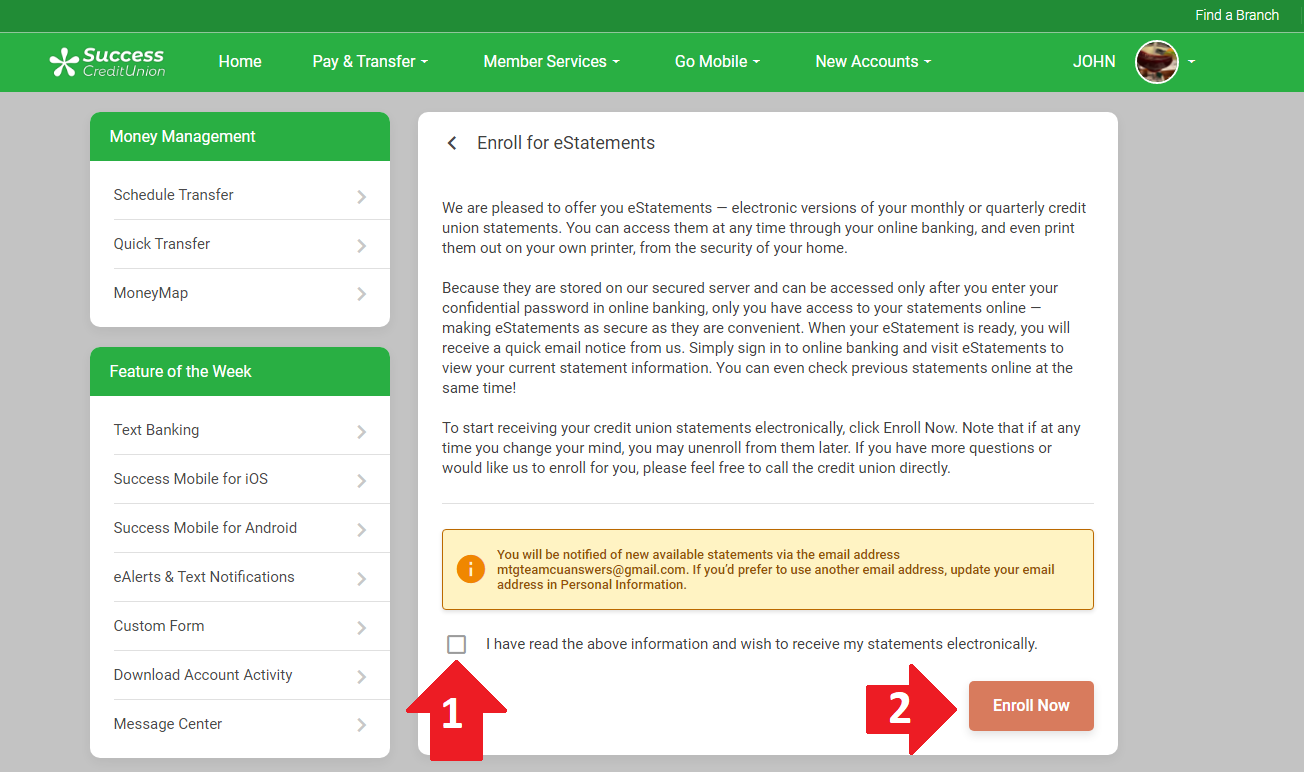 Step 6
All that's left is for you to review and tailor your eStatement preferences to your liking.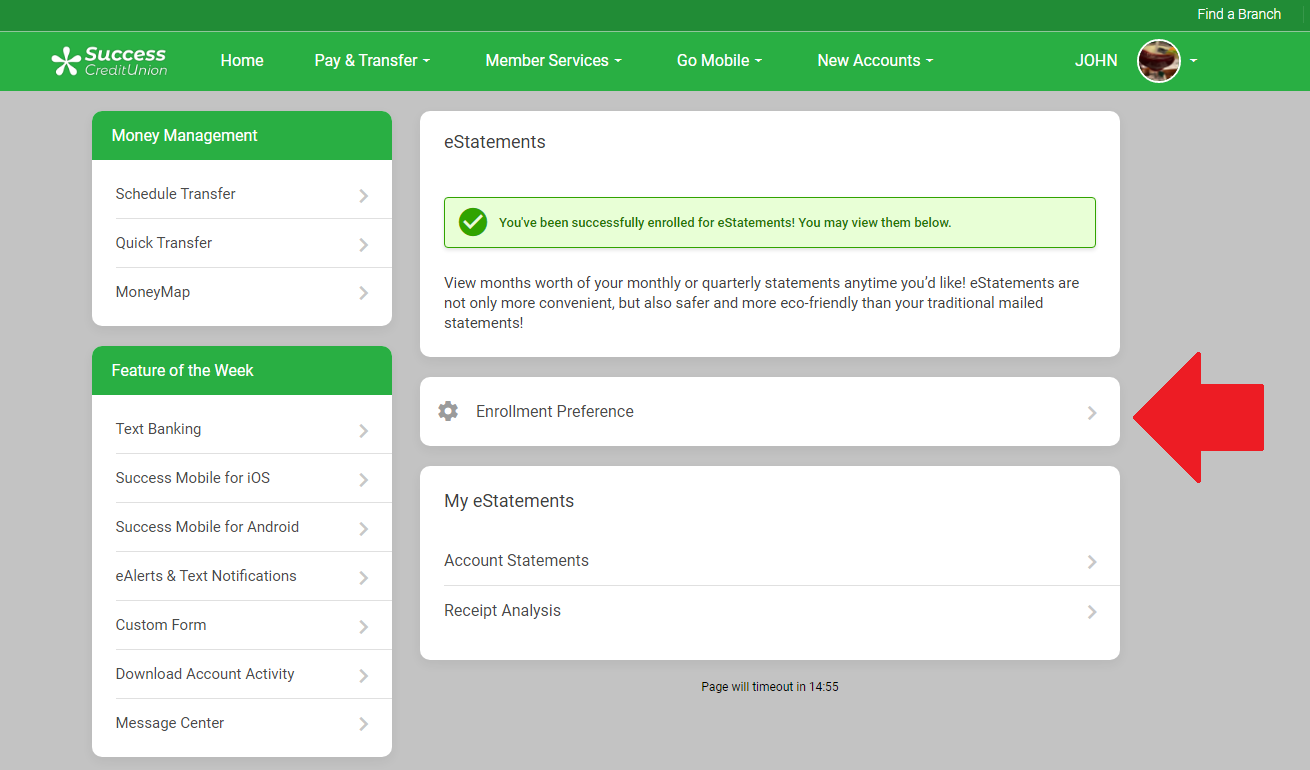 We hope you enjoy the convenience of eStatements!